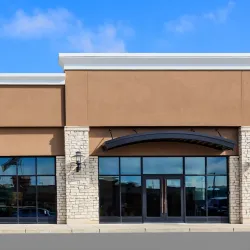 At True North Construction Company, we are dedicated to providing top-quality commercial construction services to businesses throughout El Paso County and Fremont County, Colorado. We have extensive experience in the industry and understand the unique needs of businesses in a variety of sectors.
Our team of skilled professionals is committed to working closely with clients to ensure that their commercial construction project is completed on time and on budget. We specialize in small-scale commercial construction projects, including campgrounds, small hotels, and other commercial buildings.
Our personalized approach to commercial construction ensures that each project is tailored to the specific needs of the client. We work closely with our clients throughout the construction process to ensure that their vision is brought to life in a way that meets their unique needs and exceeds their expectations.
Whether you are looking to build a new commercial property or renovate an existing one, True North Construction Company is here to help. Contact us today to schedule a consultation and see how we can help make your commercial construction project a success.
Commercial Construction Projects We Routinely Handle
Campgrounds
Whether you need a new camping area or upgrades to an existing campground, we can help create a beautiful and functional outdoor space for visitors to enjoy.
Small Hotels & Lodges
We can build or remodel small hotels and lodges, providing guests with a comfortable and welcoming experience.
Commercial buildings
From office spaces to retail stores, we can build or remodel commercial buildings that reflect your business's unique needs and aesthetic.
Retail Spaces
Our team can create inviting and functional retail spaces, helping you showcase your products and attract customers.
Office Buildings
We can design and construct office buildings that meet the specific needs of your business, from open floor plans to private offices and conference rooms.
Restaurants
Whether you need a new restaurant or updates to an existing space, we can help create a beautiful and functional environment that will enhance the dining experience for your guests.
Warehouses
Our team can build or remodel warehouses, providing the space and functionality needed for your business operations.
Multi-family Residential Buildings
We can construct multi-family residential buildings, providing comfortable and stylish living spaces for multiple families.
Religious Buildings
Our team has experience building or remodeling religious buildings, creating spaces that reflect the values and needs of your congregation.
Community Centers
We can create community centers that serve a variety of needs, including gathering spaces, fitness areas, and classrooms.